Toon In Bonus - 100 Episodes of Laughter
1 year ago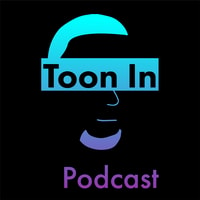 In honor of 150 episodes, we have the laugh highlights of the first 100 of them. 66% ain't bad right? What we have here are breaks, and contagious laughs, and explosions of social approval of an attempt at humor. And stick around to the end, about the 22:00 mark for the Top 10 Countdown featuring Announcer Trev.
Wanna stay connected with us? Instagram and Twitter: @ToonInEnt
Email: [email protected]!
If you haven't already, please subscribe on whatever platform you listen from! If you're not sure how to do that, just head to toon-in-podcast.pinecast.co and click whatever method you want to use. While you're there, you might as well leave us a nice rating. It helps other people find us and makes my day 100x happier!