The Definitive "Truth" of 2020 - Toon In #155
1 year ago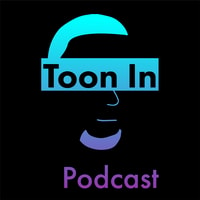 We're in the new year now, and you know what that means, all problems we had in 2020 are automatically gone. Leave them thangs in the old year. COVID? DONE. ELECTIONS? DONE. POVERTY? DONE. INCREASING SUICIDE RATES? DONE. 2021 has solved it all. Just 4 arbitrary digits. Now in honor of 2021, we brought in a "guest" to tell us about what made 2020 so evil to us.
Guest: Jimmy
Wanna stay connected with us? Instagram and Twitter: @ToonInEnt
Email: [email protected]!
If you haven't already, please subscribe on whatever platform you listen from! If you're not sure how to do that, just head to toon-in-podcast.pinecast.co and click whatever method you want to use. While you're there, you might as well leave us a nice rating. It helps other people find us and makes my day 100x happier!