Peeing for a Job I Don't Want - Toon In #156
1 year ago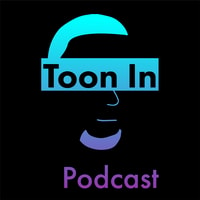 Sometimes you have to interview for a job you aren't psyched about just to get the experience or because you're that desperate. But then they feed you a bunch of water and lock you in a room until you desperately pee in a cup for them while on camera...? Is that what this episode is about???
Guests: Jimmy, Brittany
Tasty Morsels
Life is but one seemingly everlasting disappointment, hence the lack of tasty morsels.
Wanna stay connected with us? Instagram and Twitter: @ToonInEnt
Email: [email protected]!
If you haven't already, please subscribe on whatever platform you listen from! If you're not sure how to do that, just head to toon-in-podcast.pinecast.co and click whatever method you want to use. While you're there, you might as well leave us a nice rating. It helps other people find us and makes my day 100x happier!
Search Tags: